If I could describe our desire for children's ministry with one word, it would be engage. It is our greatest desire that we engage children with their creator. We want to make God real in the lives of children while presenting them with the saving knowledge and understanding of Jesus Christ. We are additionally committed to teaching children that God has purpose for their life and want to help them cultivate a lifelong commitment to that purpose. 
          Not only do we want to engage them with God, but we also want to engage children with their family. Parents and siblings are among the greatest spiritual influencers in a child's life. We strive to prepare families to engage with God as an entire unit each and every day.
          Finally, we want to surround our children with love and support from their entire church family. As a family of believers, both young and old, it is our mission to disciple and fellowship with our children, as we all grow in our faith together.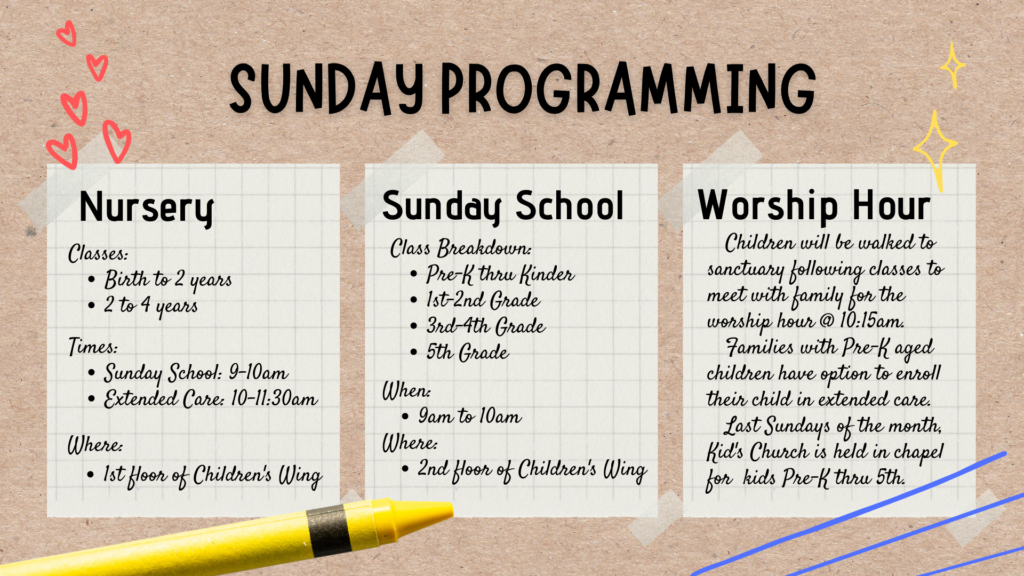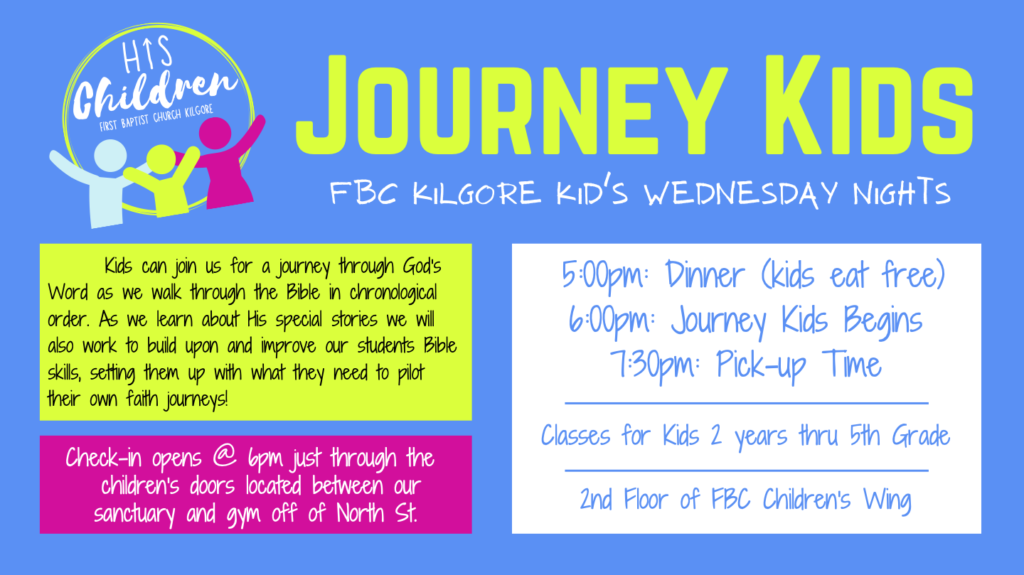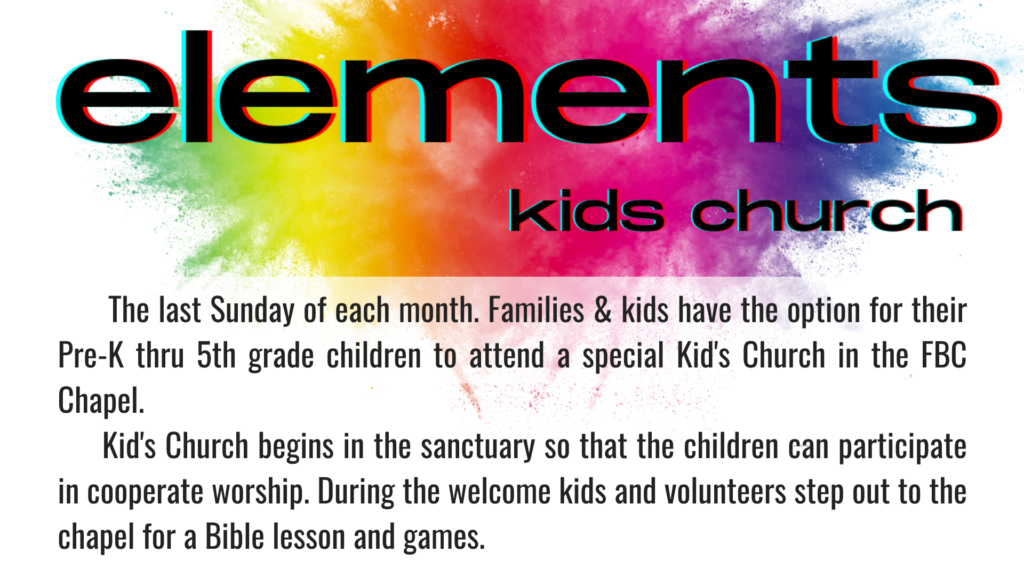 Some of Our Yearly Events...
January:

Journey Kids Spring Program Kick-Off (wednesdays)
Februar
y:
Daddy Daughter Date Night & Praise Kids Choir Kick-Off
March:
EXperience Easter & Praise Kids Performances
A
pril:
P:31 MOTHER DAUGHTER STUDY
May:
Summer Celebration
June:
Splash Pad Party, Father Son Fish, & Preteen Camp
July:
Vacation Bible School & Color War
A
ugust:

Journey Kids Fall Program Kick-Off (Wednesdays)
S
eptember:
MSGN (Mother Son Game Night)
October:
Fall Fest (Oct. 31st)
November:
Praise Kids Choir Kick-Off
December:
Live Action Nativity, Christmas Party, & Praise Kid's Performances